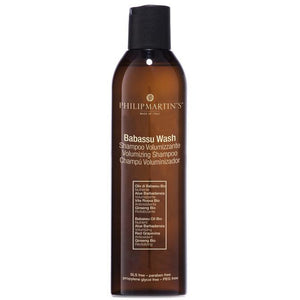 Volumizing shampoo especially for fine hair with a lack of volume.
Extremely mild and with a gentle cleansing effect on the hair and scalp. Gives volume and makes the hair shiny.

Use
Apply a small amount of the shampoo to the palm of the hand and gently massage into the scalp. Rinse and repeat treatment with a few minutes of massage. Rinse thoroughly.

Babassu: Hydrating
Aloe Barbadensis: Volumizing
Sweet Almond: Protective
Ginseng: Revitalizing