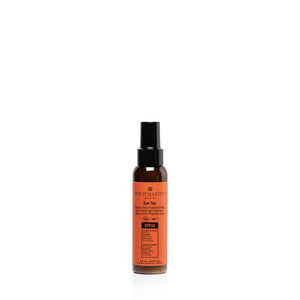 This Philip Martin's sun spray 50 SPF protects the skin in a very effective way thanks to the refined molecular UVA and UVB sun filters present. The light texture ensures a quick absorption into the skin.
This spray is ideal for sensitive and fair skin types as well as for children and the first exposure to the sun.
Use
Apply the spray 20 minutes before exposure to the sun. Repeat every three quarters of an hour and avoid excessive sun during peak times.
Active ingredients
Jalugoji Complex: Moisturizing
Squalene: Recovering
Vitamin E: Antioxidant